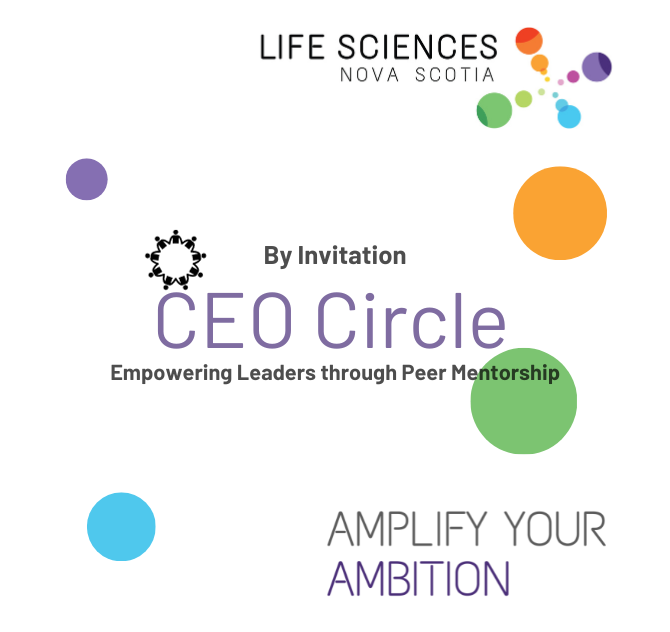 Are you a CEO?  Do you want to explore the opportunity of joining the "Life Sciences Nova Scotia CEO Circle," a professionally facilitated peer mentorship group tailored to elevate your leadership potential and drive success in the dynamic landscape of life sciences.
We are hosting an event in December so you can join us to see if this Peer Mentorship group is right for you and your company.
Space for the LSNS 2024 Cohort (Jan -June 2024 + Sept at BioPort2024) will be limited to 12 so if you are interested you will want to commit before or at the December event.
When: Wed Dec 13th
Time: 6-8pm
 Fees/Admission
MEMBERS – FREE
NON-MEMBERS – INQUIRE
**Please note: your registration gives Life Sciences Nova Scotia permission to use the photographs taken during the event for any legal use. 
For More Information, please contact.
Ciara McGlinchey – Executive Assistant   Email